Revolutionizing Inoculant Application

AirTech Wireless Controlled Applicator saves time, money and water!
Available in 10L Dual, 50L and 100L tank sizes.

The Air-Tech Wireless Controlled silage and hay inoculant applicator provides accurate application of silage and hay inoculants using air blast technology to deliver rates as low as 50mL per tonne.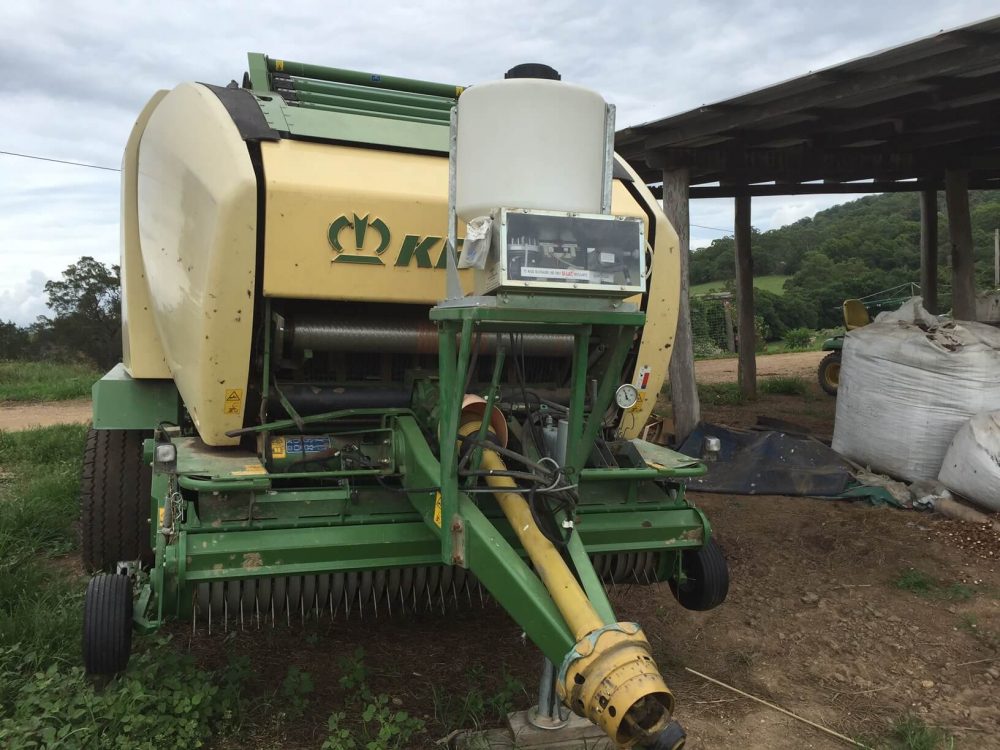 Application rates and water usage have long been problems many contractors and growers have had up until now. Current application methods for silage inoculants have proven to be very inacurate and often very costly.

Grevillia Ag has the answer to all of these problems with the "Air-Tech Wireless Controlled ULV Applicator" for applying silage and hay inoculants. By utilising Air Atomization technology, inoculant and compressed air are introduced at a nozzle resulting in an ultra fine mist.

When mounted in an enclosed section of the chopper or baler this ultra fine mist provides excellent distribution of active bacteria at very low rates, therefor requiring less water and a more cost effective method of applying inoculants.
Note: When installing applicator on forage harvesters or balers, it is recommended that, where possible, the handset and control box be in line of sight for the transmitters to function correctly.

Specifications may change from time to time. Check with Grevillia Ag for current specifications.

All components are very high quality, offering accuracy, robustness and long life.
All components other than the tank and frame are the same as for the 100L unit.
All components other than the tank and frame are the same as for the 100L unit.
Includes tap and drainage plug to empty. Works on sloping ground. Robust powder coated metal frame.
Includes 5m of application hose and 4m of electrical cable plus connections
The digital cabin unit switches unit on and off; allows choice of flow rates; provides readout of flow rate and continuous volume delivered, plus total for job. Has audible "no flow" and "lost communication" warning".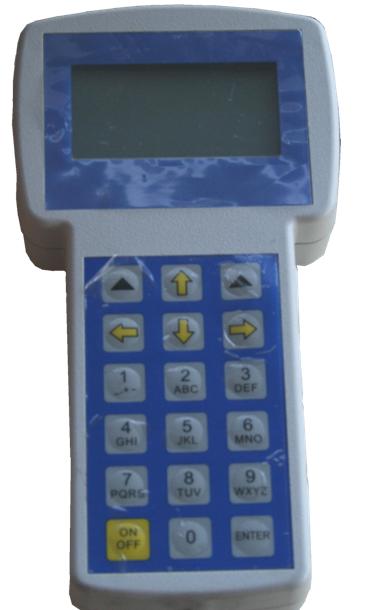 Nozzles delivers air and liquid mix to create fine mist. Includes mounting bracket.
Additional Information: