Zill Silo Bags are specially manufactured from 100% high quality, virgin HDPE to make your life easier.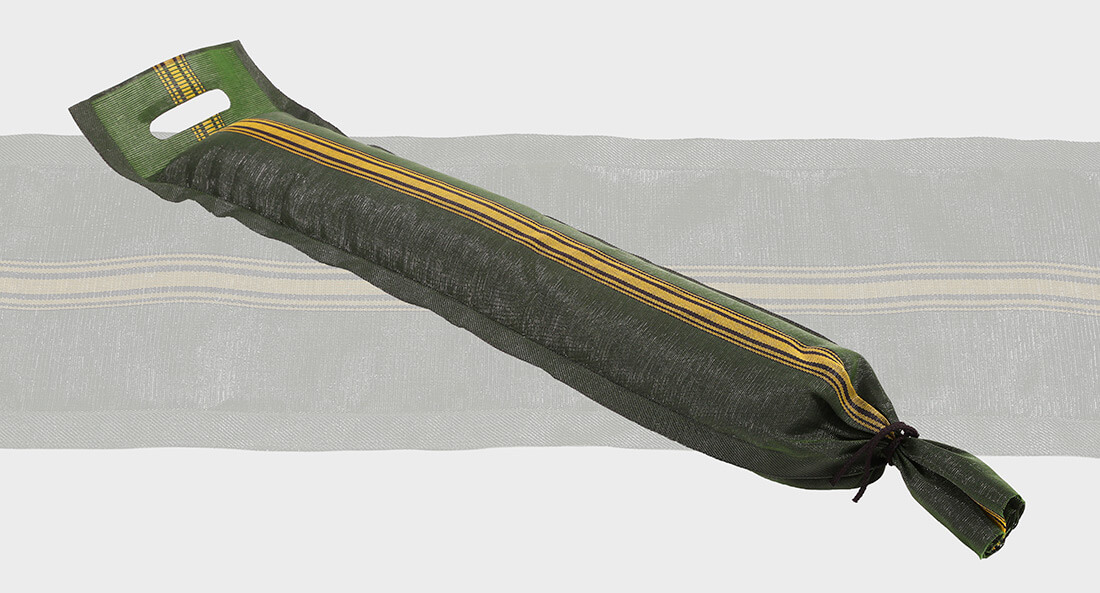 Used in conjunction with Zilltec 240 Protective Mesh Covers or with a standard Plastic Silage Cover, these bags are simply placed along the joins and edges of the covers for effective protection of silage.

The combination of latest weaving technology and Zill's quality controls ensure a regular weave, a high UV-stability, a high slide resistance of the fabric and therefore a long and useful life. They provide reliable protection for the edges of silos.

By placing the silo bags every 5 metres crosswise, the protective silage cover is fixed and extra weight is obtained.
The bags fix each other by the supporting sleeves.